AI & RPA
Accelerate automation throughout your enterprise
As companies expand there is often a business case for leveraging a single platform to execute and automate their workflows and processes. Manual tasks that take time can now be simplified by implementing software solutions like Artificial Intelligence (AI) and Robotic Process Automation (RPA).
If you are looking for solutions to the following types of questions in your business then you have come to the right place.
Can we further augment our workforce with technology?
Can we ensure our long-term sustainability?
Can we fulfill our operational capacity by integrating digital workers with human workers?
How do we manage automation efforts at scale?
Our Daisy Software solutions provide the foundation for organisational operations by aligning digital workflows with users, systems, and data. Our RPA solutions can help to deploy digital workers that can facilitate tasks to improve operational capacity and drive automation.
With business analytics and process intelligence, we provide you with the tools and insights that will help you to streamline your business.
Equipped with (IA) Intelligent Automation, our software leverages machine learning that has the ability to read and transform data into actionable insights. The built-in AI it is able to understand the context of the data and process the tasks that are related to it. Our AI smartly connects people and content which lowers the total cost of ownership, reduces manual work, and eliminates errors.
Our AI and PRA solutions are also fully customisable because of the open architecture of the Intelligent Automation platform. With Daisy, your digital transformation journey is completely unique. Let us deliver a workable solution to drive the digital transformation of your business.
Eliminate the manual capturing of data, manual workflow processing, and manual insights reporting.
What are the benefits of deploying AI and RPA solutions?
Empower your workforce to solve the problem
Scale innovation
Eliminate manual data extraction and process documents from any channel
Deploy digital workers for time-consuming tasks and high-value workflows
Get more done quicker with fewer errors
Automation
Reduce customer response times and streamline customer management
Our AI & RPA Products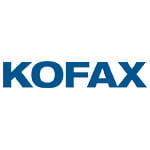 Kofax Intelligent Automation is a software platform that transforms information-intensive business operations from start to finish.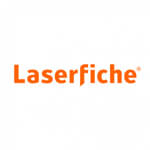 Minimize data entry and routine tasks across multiple applications enterprise wide, Optimize automated processes by closing gaps between legacy and modern systems, Ensure quality results by leveraging the accuracy and consistency of workflow bots.
Frequently Asked AI & RPA Questions
What is the difference between RPA and Intelligent Automation?