Print Management Software
Track and control all print, copy, fax, and scan activity.
Print audit software.
With an increase in daily costs, our advanced Print Management Software will assist in reducing your monthly print costs. As specialists in the print industry for the past 30 years, Daisy is established as a premium print solutions provider. Our Print Management Software enables users and device-level managers to control the usage of their printers and multifunctional device activities. Our solutions allow for documents to be held safely on a server and released upon verification from users.
By setting up print policies or monitoring print volumes as well as restricting users' ability to print, our print software, along with any additional modules, can assist with a number of print management tasks. We also have solutions that provide the end-user with a monthly green report, indicating your energy consumption and savings contributed towards the environment.
Cost-reducing print solutions from a professional and experienced print partner. Take control of your print infrastructure today and let our print solutions work for you.
What other benefits do our Print Management Solution Offer:
Manage user access rights based on job function
Implement max copy quotas and per page production costs
Enhance device and document security
Enable pay-for-print environments
Cut down on paper waste
Report and monitor usage
Easy to install, integrate, scale and deploy
Departmental accountability for print costs with tracking activity
Our Print Management Software Products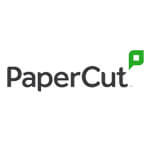 Print management software that's helping hundreds of millions of people around the globe to minimize waste while having a secure and easy printing experience.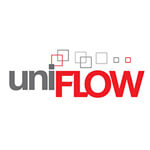 One on-premise integrated software solution to manage all your printing and scanning workflows and devices.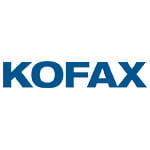 ControlSuite transforms your document capture, print management and mobile workflows, extending the value of your infrastructure investment.
Frequently Asked Print Management Software Questions
What is print management software?
How do I use print management?
What is the best print management software?