Business Solar Solutions
Supplementing your power supply with Green Energy.
The cost of electricity is now 177% more expensive than it was ten years ago and businesses in the production and manufacturing sector should consider alternate power solutions. Daisy Energy has helped many large-scale businesses to set up alternate energy solutions that have allowed them to supplement their power supply and reduce electricity costs.
Daisy Energy provides full Solar PV feasibility assessments. A simulated design is created of the optimal size of the Solar plant, calculated projected cash flows and the return on investment, or payback in years.
We provide you with:
A full analysis of your electricity bills
Simulation and costing of a custom solar design
The optimal size of the solar plant
Projected long-term cash flows involved in the project
Projected savings from years 1 - 25
Projected return on investment
Project finance structures and gearing
Building a financial model based on the bills and the yield of the design
Building a strategic energy management plan
Performing a site consultation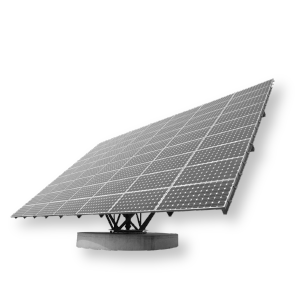 With solar energy being a low-risk investment that yields substantial returns it is something that all high day-time energy users should consider.
Solar PV systems are not just great for generating electricity but provide benefits in more ways than one.
Our Daisy Solar solutions will also help companies:
Reduce electricity costs – Solar energy is cheaper by about 20% than the electricity we get from the grid. This cost-effective solution also has a life span of 20 - 25 years.
It's 100% clean – Solar is a renewable energy source that reduces our reliance on oil, gas, and coal and produces zero pollution making it an environmentally friendly option for manufacturers.
Increase business value – Buildings or warehouses with a solid solar infrastructure will demand higher rental or retail prices. Modern production and manufacturing companies will look for solar solutions when looking for new premises.
Lower maintenance costs – With no moving parts and little wear and tear our Solar solutions do not usually require a lot of maintenance. We also offer extended warranties on our solutions.
Improve your company image by staying ahead of the game – Modern consumers are more likely to buy from companies that are forward-thinking and concerned about their manufacturing processes
You become more grid-independent – With regular increases in Eskom tariffs and ever-increasing loadshedding, it is vital to be dependent on the grid as little as possible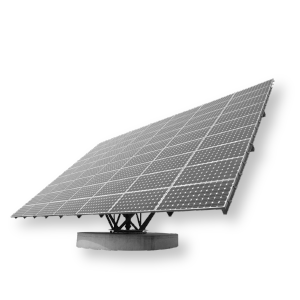 Solar Solutions
When dealing with Daisy Energy we follow a simple process to ensure you are advised correctly and provided with the best solar solution for your operation.
Frequently Asked Solar Questions
What should I consider when buying solar panels?
What factors affect solar energy?
How do solar panels work?
Will my solar panels still function during load shedding?
How can manufacturers use solar energy efficiently?
How can manufacturers improve their solar energy?
What is the biggest challenge of using solar energy to generate electricity?
Are solar systems worth it?
What is the lifespan of a solar system?
What maintenance do solar panels require?
How much will solar panel maintenance cost?
Is it better to buy or rent solar panels?
What is the lifespan of a solar inverter?
Where should a solar inverter be installed?
Can I connect my generator to my solar plant to reduce diesel consumption?
How much space is required for an industrial solar installation?