Technology Trends: What Is Video-Telephony?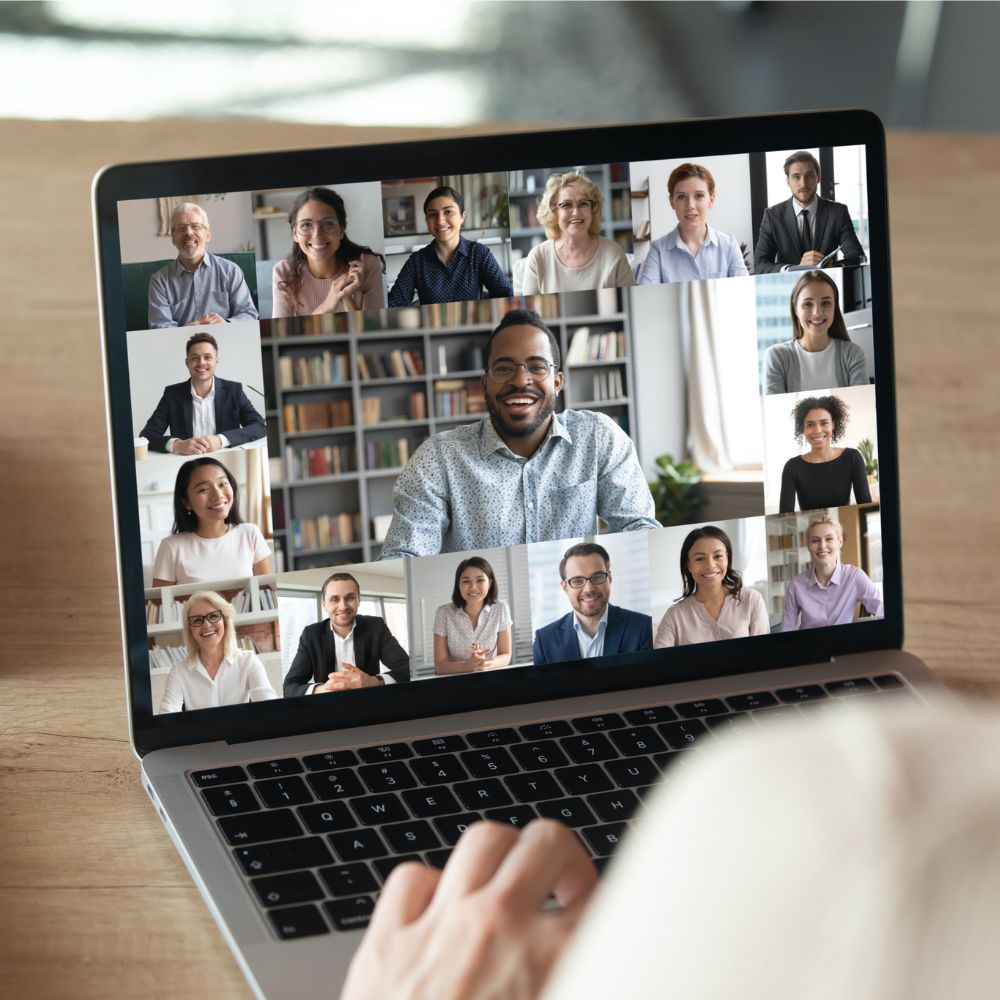 Believe it or not, video telephony or video conferencing has its roots in the 19th century, with the first development attempt of the video telephone using audio wires in the 1870s. It wasn't until the 1930s, however, that the first modern video-telephony prototype took off.
Now, video telephony is one of the technology trends companies and private individuals rely on to communicate efficiently with others all over the world. But what is video telephony? Learn more about video conferencing and what benefits it offers.
What Is Video Telephony?
Video telephony, sometimes called video conferencing or video chatting involves technologies for receiving and transmitting both audio and visual signals. It allows for communication of people in real-time anywhere in the world.
The technology used for video telephony includes a network for data transfer, with most video conferencing these days taking place over a high-speed internet connection. In some instances, LAN and ISDN connections are also used.
One of the tools that offer video telephony is a video phone. This is a telephone system with video displayable, which can play both audio and video at the same time.
Whether you use a videophone or a computer, the basic idea of video telephony is the same.
How the Technology Works
In video telephony, analogue signals (signals in which some feature increases or decreases in the same ways as what it is transmitting) from a camera and microphone get translated inside a device into digital information. What accomplishes this is a codec.
A codec is an algorithm, which can be hardware or software, and it can compress information. The codec allows for the rapid transmission of information via telephone connections. The codec then compresses incoming information.
Technology Trends: Benefits of Video Telephony
For a company or a private individual, video telephony can be one of the best ways to communicate. Learn more about the benefits it can offer.
Higher Engagement
Video conferencing engages people more than normal telephone calls. People tend to feel they are better understood if they can see one another, and interpersonal cues, like eye contact, can improve both sides of the conversation.
When participants can see one another, they engage in the body language they would use if meeting face-to-face.
Efficiency
Videotelephony is an option that makes it less necessary for people to commute. In business, a conference meeting can take up the whole morning for a person who has to travel to their place of work. By using video telephony, people save time they are then able to put back into their work.
A video conference is also more efficient than an email. With an email, you would have to wait for the person to check their inbox, while a video conference even makes it possible to screen share.
Better Communication
Humans tend to process visual information much more quickly than audio or text. Studies show humans can communicate up to 60,000 times faster using visual information.
Information retention is much higher when using visual communication, making each meeting much more productive.
Allows for Potential Expansion
Not having to have everyone in the same room at the same time allows companies to expand and achieve a more global reach. In the past, this would have meant building a branch of the company in another country, but now video conferencing allows you to speak with clients and team members located across the world.
Increases Meeting Attendance
It is not always easy to get everyone in the same room. Videotelephony offers more flexibility, helping boost attendance. In many instances, meetings can also be recorded for future use.
Offers Structure
Because conference calls often have participants in many different time zones, the meeting times have clear beginnings and conclusions. By knowing exactly how long the meeting will be, people get right to the point and are more productive.
There is less idle conversation and participants are more aware of the agenda they have to cover.
For people who work from home, video-conferencing also encourages them to dress appropriately and behave more professionally than for a telephone call.
Builds Team Camaraderie
Videotelephony makes it possible for members of a company spread out throughout the world to see each other and learn to work together. It encourages team spirit.
Improves Client Relationships
Being able to see and speak with the person providing a service or product is important for clients. They can feel more confident in the services the company provides if they can meet face-to-face, even if it is virtually.
Makes Live Events Possible
Team-building activities, celebrations, and other important company events are also possible if you turn to video conferencing.
Gives Companies a Competitive Edge
By being able to keep the entire team more productive and by increasing team coherence, it can take a shorter amount of time to complete projects. Videotelephony can also save the costs of arranging a meeting in person.
Environmentally Friendly
By not making employees commute for a meeting, video conferencing lowers a company's carbon footprint.
Turn to a Leading Technology Trend
By choosing to implement one of the leading technology trends in your company, you will be able to benefit your employees as well as your bottom line.
If video telephony is an option you want to consider, you can turn to Daisy Business Solutions. We offer products and services perfect for conference calls.
Together, we can help your company become more productive. Contact us today to speak with an expert.