The Benefits of adopting Video Conferencing in Business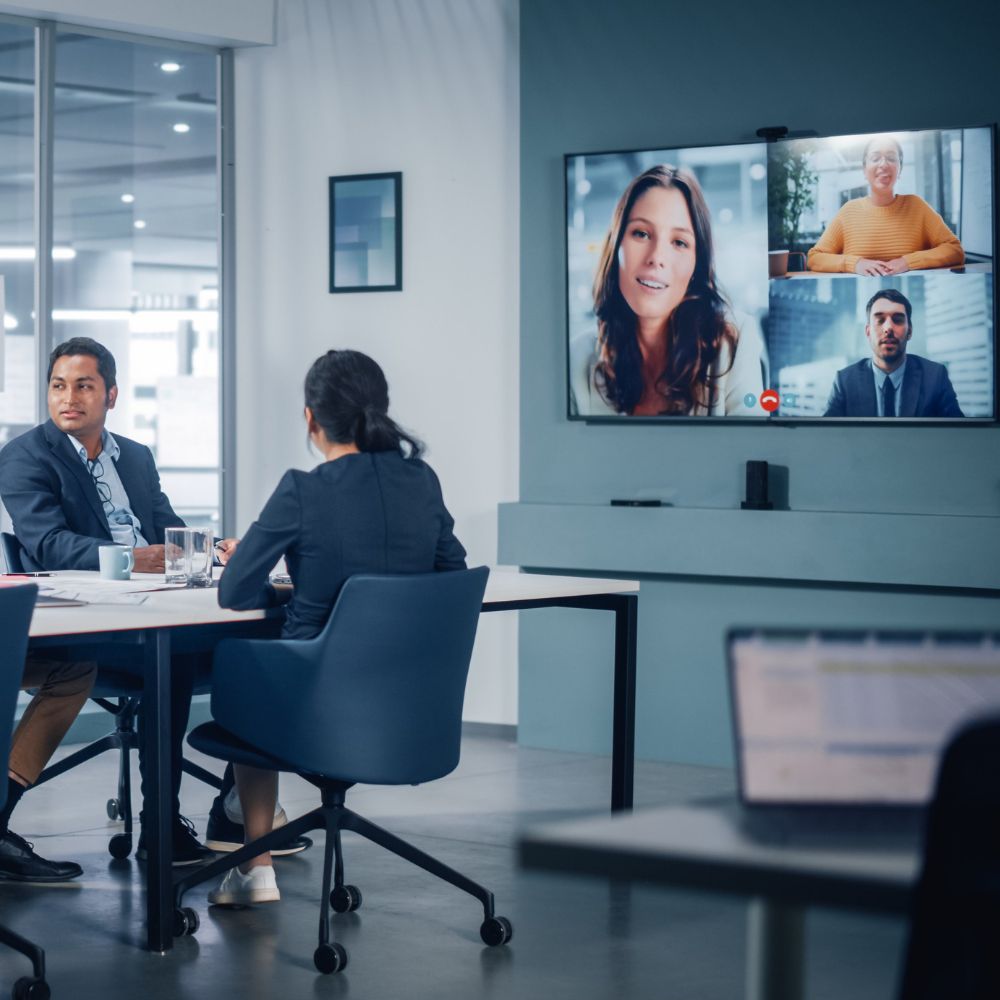 Did you know that businesses that make use of video conferencing generally improve their internal communication, save money, and help their workers to become more efficient and productive?
Even if your business doesn't have any remote workers, there are still many great reasons why you should start using video conferencing.
Video conferencing solutions allow companies to engage new business opportunities from remote locations, collaborate across departments, and even interview potential job applicants.
And face-to-face communication sometimes makes it far easier to build relationships with customers.
Below is a quick guide that explains the many advantages of video conferencing.
Video Conferencing Benefits
Improve Communication and Builds Relationships
You will greatly improve your business communication by making use of video conferencing. Teams will be able to better understand business projects, establish clear expectations, and create plans for accomplishing important goals.
One of the reasons for this is that humans process visual information much more quickly than audio and text. This means that companies can improve their business communication without needing to invest large sums of money.
With the capability of maintaining a visual connection with your workers through video conferencing, everybody who works for your business will feel more engaged. It also becomes easier to understand one another. Video conferences allow people to communicate more clearly because they can observe people's verbal and nonverbal clues.
Build trust with your workers when you video conference with them regularly.
Saves Money and Time
It might still be necessary for you to travel for some face-to-face meetings but Video conferencing/ Video calls can eliminate travel time and costs.
Video conferencing offers many of the same benefits as "in-person" experiences.
You won't need to worry about paying for flights to attend conferences, important meetings, and conferences.
And you won't need to waste time by travelling to these events. Instead, you will be able to attend to them from the comfort of your office.
Seamless Collaboration
The best video conferencing programs offer more benefits than simply holding conversations with your team members. These programs also have features such as screen sharing and real-time document collaboration.
Video calls make it easy to analyse business-related files, take part in discussions, and strengthen a culture of collaboration within your organisation in real-time.
Drive business efficiency
Businesses that make use of video conferencing drive efficiency. One of the reasons for this is that it is easier to schedule virtual meetings than in-person meetings.
People can join meetings from pretty much anywhere. This includes in their cars, in hotel rooms, at airports, from home, and while they are on vacation.
Engage Your Customers with Live Events
If you want to create deeper relationships with your clients, it is a good idea to embrace video conferencing. It is easy to hold virtual conferences, webinars, and live product demonstrations.
Not only will this motivate your current customers to continue doing business with your organisation but you will also be able to attract new customers.
Start Making Use of Video Conferencing Today
Are you looking for the best business infrastructure and technology solutions? If so, Daisy Business Solutions can help you. Don't hesitate to contact us once you are ready to get started.